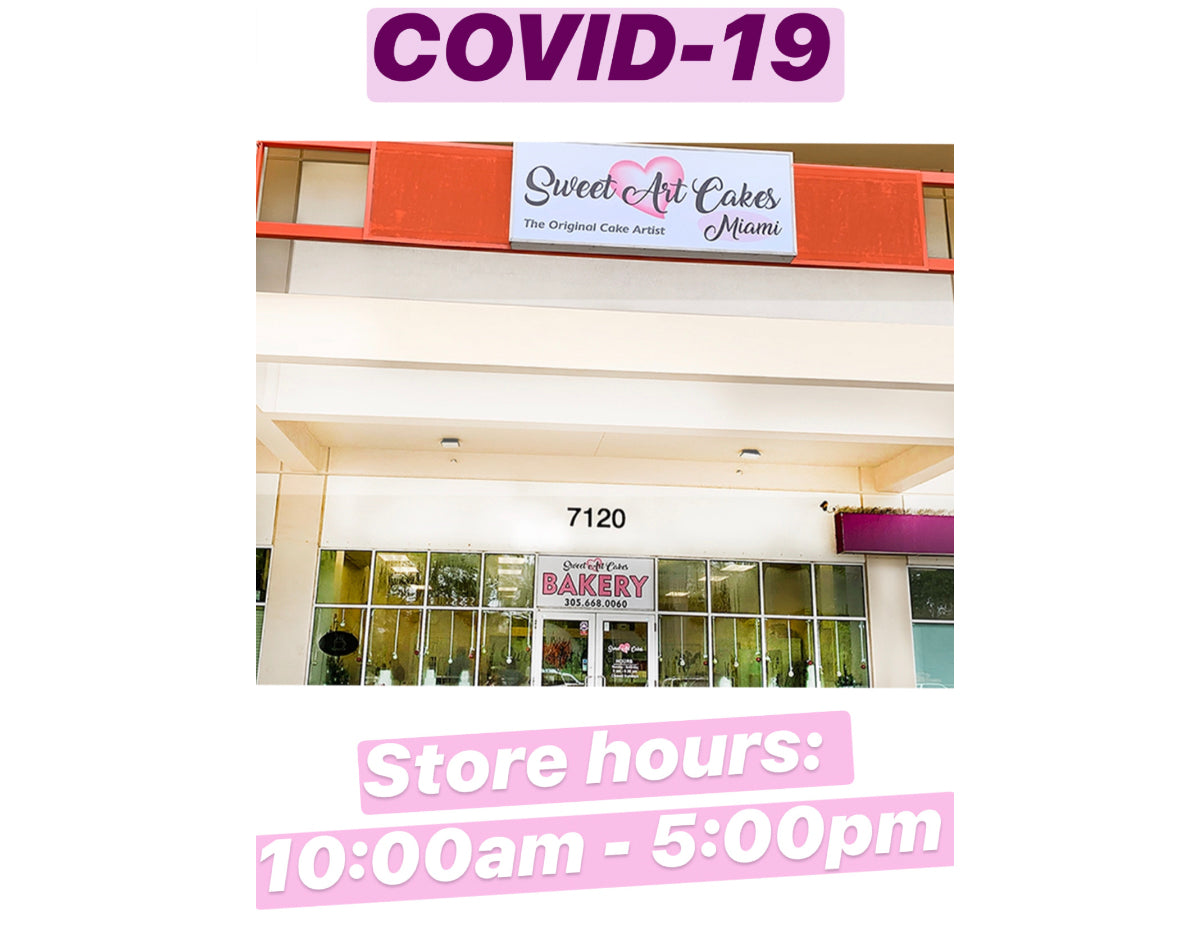 Mar 16 , 2020
To Our Valued Customers:
We remain open to you!
We at Sweet Art Cakes want to assure you that we are actively monitoring the Coronavirus (COVID-19) situation and we are working hard to keep you and our staff safe during this time.
We are following the appropriate commercial guidelines from the CDC in addition to our standard precautions, to keep the store as clean and hygienic as possible while ensuring all of our employees take necessary precautions to avoid this virus.
We appreciate your support.
Sincerely,
Sweet Arte Cakes.
---