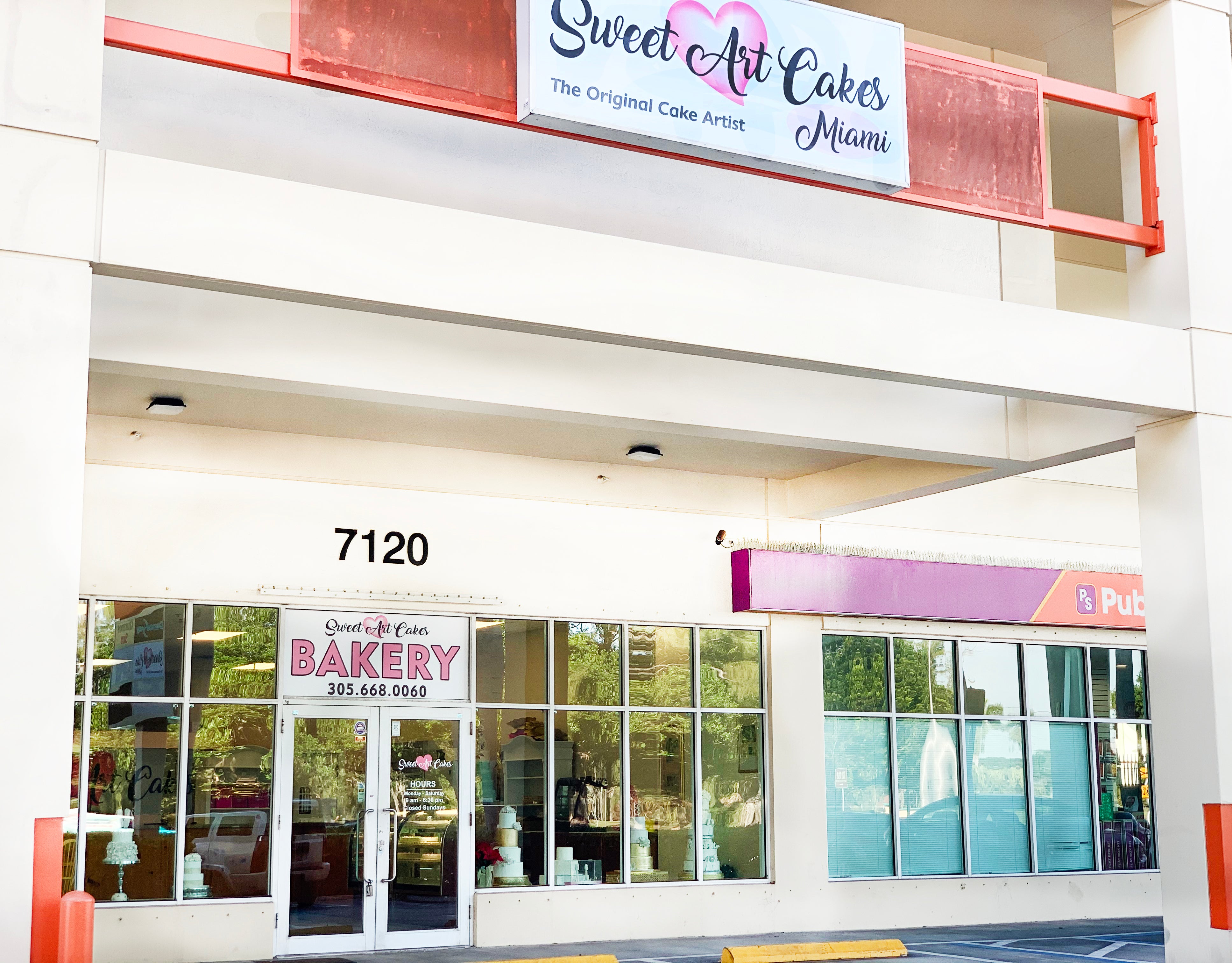 Welcome to Sweet Art Cakes Bird Rd
Sweet Art Cake is a premier cake studio, specializing in designer cakes for weddings and other special occasions.

With creative, handmade designs and attention to detail, each cake is individually conceived to reflect our clients' unique style and taste, ensuring an edible piece of art, that perfectly complements the aesthetic of the event and is ultimately a one of a kind centerpiece.

Our commitment to using only the finest and freshest ingredients, along with our exquisite flavor pairings means that our handmade cakes are as delicious as they are stunning.

Whether you're looking for eye-catching detail on a modernistic cake or a more traditional style with exquisite handcrafted sugar flowers, we can provide you with the cake of your dreams.

TESTIMONIALS
Thank you Esther!
Will send a higher quality photo when we get one from the photographer, but it was so beautiful.
And a taste of my childhood, our sincere thanks 🙂

Daniel and Darcy
Wedding Cake
My Story
My love of cake started at a very early age. My Mom used to make my brother and me wonderfully fun and creative birthday cakes. As soon as I was old enough I was cooking by her side, learning all I could from her. All of a sudden at the age of 15 I was doing cakes for all my family and friends.
I graduated from Florida International University of Business School in 2003, and I have been working in the cake business for more than 20 years, beign a very strong leader in the industry. In 2013 my dream come true, I become half owner of Sweet Art by Lucila together with Lucila Jimenez and her partners, that was my last input, learning from such as wonderful woman, how to keep a customer happy, "always giving to them, good quality product and good service."